There is no doubt that renting a property in Mallorca can be a complicated process for both sides. For the tenant there are many aspects to consider when renting a home on the island. First of all, and most importantly, is the location of where you would like to live in, as the rental market varies from area to area, especially when we talk about prices and demand. Do you want to be close to Palma's city centre? Or maybe you want to relocate to a traditional townhouse in a picturesque village? A small garden or a pool where you kids can spend a wonderful summer? No matter whether you are looking for a short- or long-term rental on the island, furnished or without furniture, we will find the perfect match from our wide selection of rental properties in Mallorca. At the end, it is important to identify your main necessities and wants for your new home in Mallorca, and Engel & Völkers will take care of the rest.
Type of properties you can rent on the island
From countryside fincas located in the heart of this mediterranean jewel, luxury villas with breathtaking views to the sea in one of the most-sought locations, up to cozy apartments located in the old town of Palma - no matter what size or type of property you are looking for, in our real estate portfolio you will surely find your perfect new home. The great infrastructure, the lifestyle and the endless leisure activities are just some of the many things you can do on Mallorca. Regardless if you are a first-time client looking to rent an estate on Mallorca, or if you have already lived on the island before, our real estate experts will advise you on every step of the way.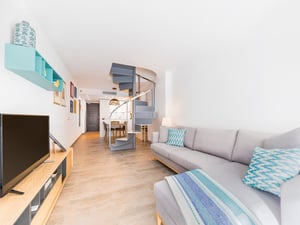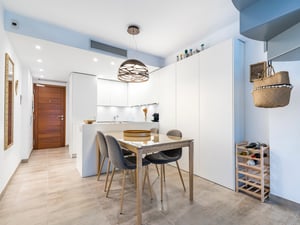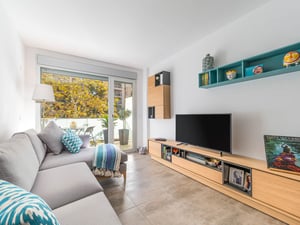 Renovated apartment a few minutes from Santa Catalina - Mallorca
Important information when renting a property in Mallorca
It is extremely important to be well informed about the rental properties in order to make the right decision. Once you have found the ideal home, you have to make sure that the contract is in accordance with the rights and duties of both parties, as well as the rental law. These are just a few of the many points that the tenant must consider when renting a property. Both the property-owner and the tenant assume a series of commitments, which are regulated by the rental agreement and the Spanish Rental Laws (Ley de Arrendamientos Urbanos). Of course, Engel & Völkers Mallorca will take care of informing every detail to both the landlord as well as the tenant with the latest laws, documentation needed and guide through every step of the process.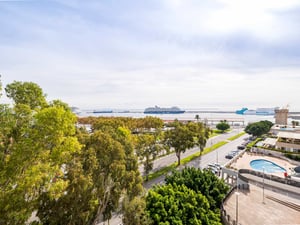 Luminous apartment on the Paseo Maritimo - Mallorca Southwest
Engel & Völkers by your side is the key to success
Having an expert on your side to guide and advise us throughout the rental process is the key to renting a home in Mallorca successfully and avoiding unpleasant surprises. At Engel & Völkers we provide excellent advice to our clients, which is based on extensive knowledge of the local market, and we also have a specialized rental department with more than 14 years of experience in the long-term rental market. We build a strong relationship with our clients and property-owners, which allows us to know each of our rental properties well and advise our clients accordingly. In some cases, this consultation starts well before the first meeting, giving us deep insight into our customer needs, which allows us to act more effectively. With our wide offer of rental properties and our international team of agents we accompany and advise you in order to find the ideal home and ensure a pleasant and agile rental at all times.