The southwest area of Palma de Mallorca exudes a unique, authentic charm combined with an exceptional location that has been drawing both locals and residents in search of tranquility and comfort. Let's embark on a journey through the enchanting neighbourhoods of Genova, La Bonanova, El Terreno, Son Armadams, and Sa Teulera, all of which have become increasingly popular among residents, and explore why this region is an absolute gem.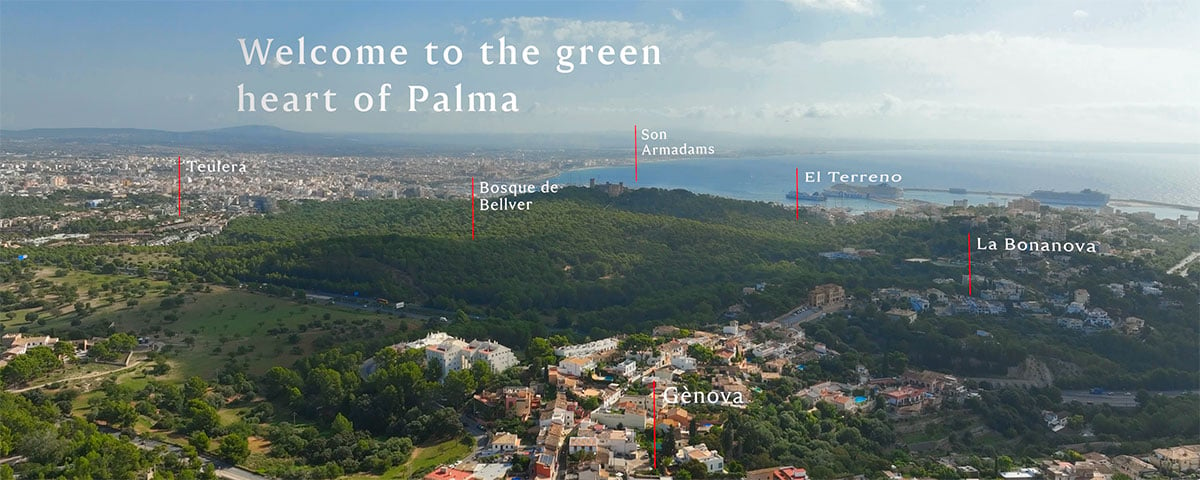 The residential enclave surrounding Bellver Park, often referred to as Palma's green lung, is the heart and soul of this burgeoning area. Residents here revel in the lush greenery that surrounds them, providing a serene retreat from the bustle of city life. As they stroll through Bellver Park, they can't help but be captivated by its natural beauty, which is just right on their doorstep. One of the most remarkable features of this area is its strategic location. It offers an impeccable infrastructure and all the conveniences of Palma, while still maintaining a tranquil atmosphere. The nearby Paseo Marítimo, currently undergoing a transformation into a scenic seaside promenade, promises relaxed leisure activities directly on the sea with panoramic views of yachts and the cathedral. It will be a place where you can savour the best of both worlds - the charm of nature and the allure of the sea.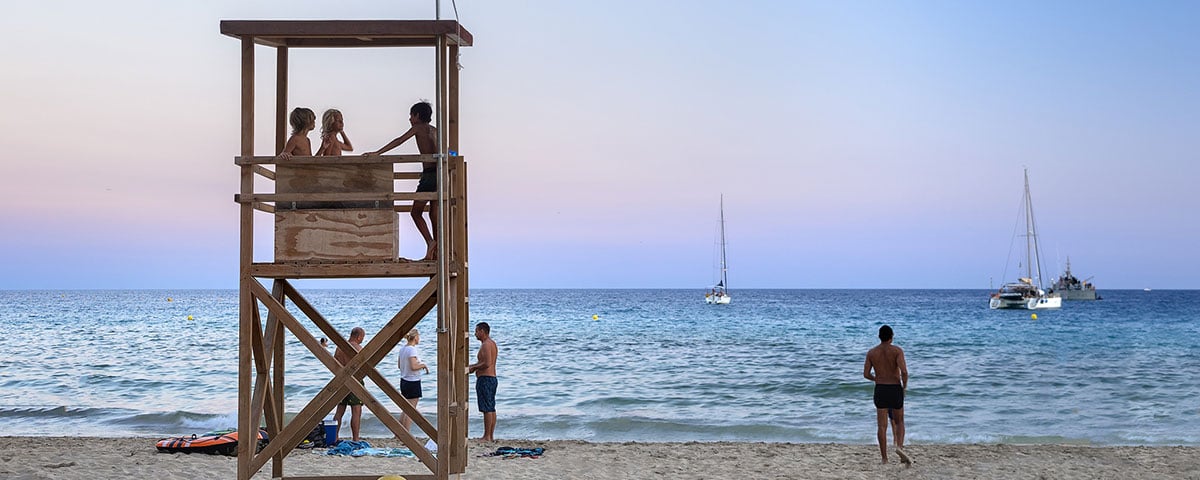 Access to beautiful beaches is a breeze, as they are just a short drive away. Whether you seek the calm of secluded coves or the liveliness of popular beaches, the southwest region of Palma has them all within easy reach. Imagine spending your weekends lounging on sandy shores or indulging in water sports - it's all possible here. The area also boasts an abundance of shopping opportunities. From boutique stores in Palma to larger commercial centres like Porto Pi, you'll find everything you need for your daily life conveniently close by. Additionally, the dining scene is thriving with excellent cafes, restaurants, and bars, where you can savour both local and international cuisine.
For families, the southwest region of Palma is a haven. International schools like Queens College, the Swedish Svenska Skolan, the French Lycée Français or the Colegio San Cayetano provide excellent education options. It's no wonder that more and more families are choosing to call this area home, as they appreciate the educational opportunities and sense of community it offers. As you explore this region, you'll notice the impeccable upkeep of the residential areas. The neighbourhoods of La Bonanova and Genova, with their elevated positions, offer sweeping panoramic views of Palma and the vast Mediterranean beyond. It's a vantage point that truly takes your breath away and offers a sense of living on top of the world.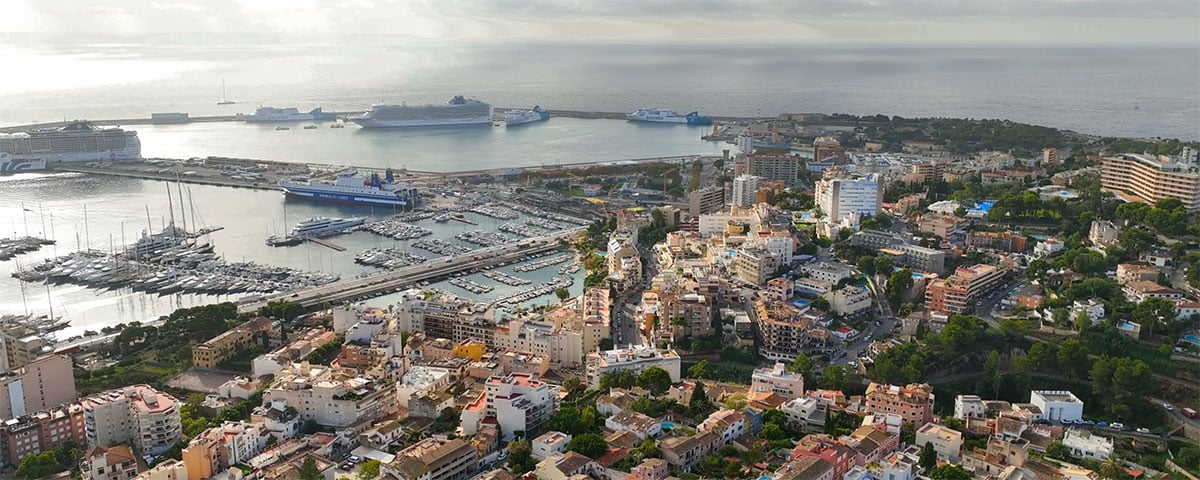 Furthermore, the continuous investment in new development projects and the transformation of entire area are clear indicators of the region's growing popularity. It has become an attractive destination for those considering purchasing property on the island of Mallorca.
The southwest region of Palma a hidden gem, whether you are looking for a summer residence or want to live on the island all year round, it is a region of Palma that inspires. From its lush parks to its proximity to the sea, international schools, and vibrant dining scene, it has everything you need for a fulfilling life on the enchanting island of Mallorca. Whether you're a family seeking a nurturing environment or an individual seeking a peaceful retreat, the southwest region of Palma offers the best of both worlds.